QUALITY-FOCUS BUT SAFETY IS THE PRINCIPLE IN EVERY CONSTRUCTION ACTIVITIES OF VINACONS E&C
The construction works by VINACONS E&C are always fully equipped with signs, boards and equipment to ensure the safety and environmental sanitation. Construction activities comply with a strict management process to ensure the health of workers, and the construction activities are carried out as per committed schedule and quality.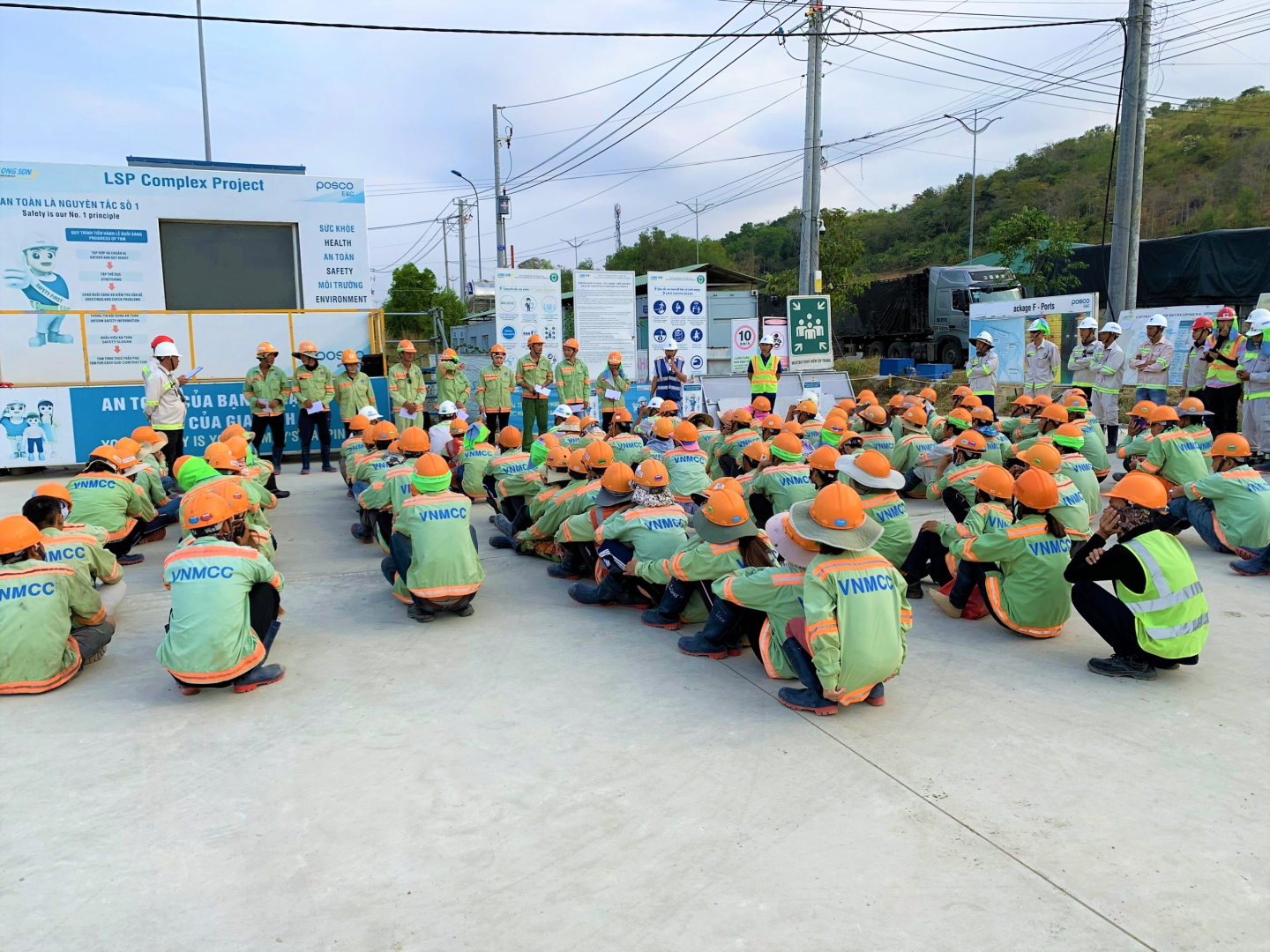 Training Activities and Implementation
HSE training is held on a weekly basis across the construction sites, contributing to raising awareness of proactive prevention and timely handling in case of occupational accidents, minimizing the risk of occupational accidents and the risk assessment for workers.
Training for HSE Supervisors and Officers
The HSE supervisors and officers are all entitled to participate in HSE training classes periodically, especially, they must regularly take practical tests to assess their capacity to ensure the quality of construction complies with the Vietnamese's regulations.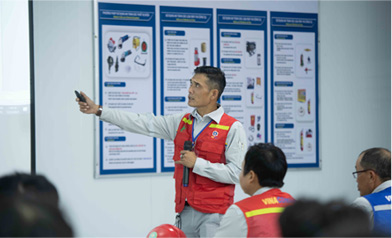 Training for Workers on Site
"Safety is protecting ourself". Training courses on HSE are regularly organized for workers on the construction site. VINACONS E&C owns a large number of workers working on multiple of various projects, of whom 100% attended HSE trainings and are provided with compulsory HSE equipment as regulated.
The HSE Management Board do regular safety inspections on site to detect mistakes in the construction methods, identify hazards, analyze on-site and have plans to deal with and resolve inappropriate issues, and learn from the experience to ensure the safety and hygiene works are well managed.