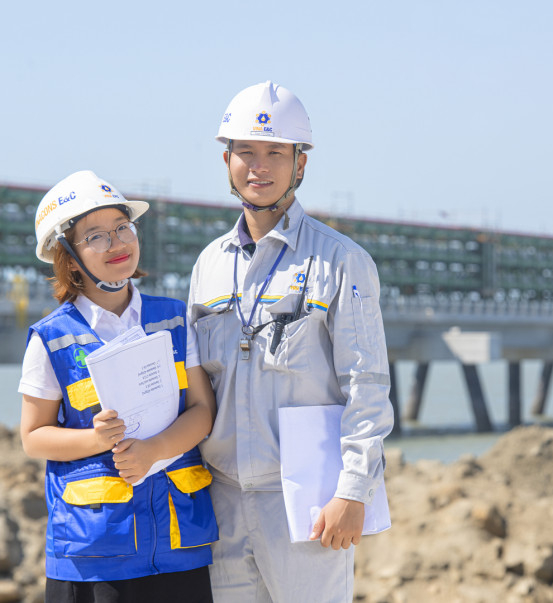 VINA E&C INVESTMENT AND CONSTRUCTION JSC
SUSTAINABLE LINKS - BUILDING THE FUTURE
Dear Valued Customers and Business Partners,
After more than 10 years of establishment and development, we - VINACONS E&C have been step by step building our brand and reputation on the way to expand our network of both Vietnam and foreign customers. Our construction capability is proved through many customer-satisfied quality projects in civil, commercial, industrial and environment that have been completed and put into operation.
In order to achieve today's success, we have experienced many ups and downs, difficulties since the very early days of establishment when we were still young and immature in all aspects. Our strength comes from the spirit of solidarity, companion and the determination, dare to think, dare to do of the Board of Management and all employees of VINACONS E&C. With that foundation, we are on the way to achive our ambitious goal to become a pretigious, safe and top quality Contractor in Vietnam and will continue to go further.

Our strength also comes from the SAFETY commitment in each of our construction project. With the criterion "Coming to us is coming to SAFETY and SUCCESS", we always set priority on the matters of safety, work responsibilities, creativity, technology and construction method innovation. We believe your choice will bring success and sustainable development to the construction industry. Together we will build more high-quality projects and bring the most sustainable works to our future generations.
Sustainable Links – Building The Future, Together For Our Success And Development
that is all we - VINACONS E&C would like to say to you - our valued customers and partners.
We wish you every success and luck, and hope that we can have chance to cooperate with you.
We sincerely thank you!