Vinacons E&C is confident in its strong and transparent financial potential to manage, perform many projects simultaneously. Over the past 10 years of establishment and development, Vinacons E&C has made steady strides in the market with impressive revenue and profit growth.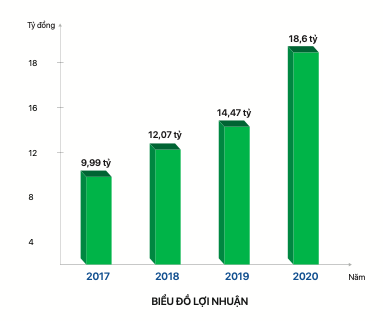 Revenue Chart/Graph
Revenue for the last 3 years:
In 2017: 165,463,030,816 VNĐ
In 2018: 273,557,935,652 VNĐ
In 2019: 348,685,034,470 VNĐ
In 2020: 501,284,174,099 VNĐ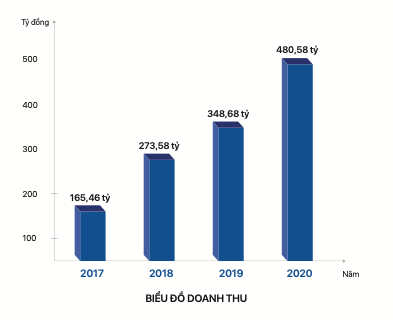 Vinacons E&C has good credit relationship with top banks in Vietnam such as MSB, BIDV, Vietcombank, and MB Bank, etc... Its total line of credit is currently 745 billion VND in the banks. These banks committed to sponsor and grant credit limits to Vinacons E&C enough to meet the business of construction works or the construction of projects worth up to 500 billion VND.